CROW CANYON LOCATION
---
Visit the Crow Canyon Campus!
Crow Canyon's beautiful, 170-acre campus features a large meadow, pinyon- and juniper-covered hillsides, and spectacular views of Mesa Verde.
Campus Details
---
Lodging and Amenities
Campus facilities include the Gates Building, which houses classrooms, education and research laboratories, offices, a lodge, which contains the dining hall and a lounge; six comfortable, modern cabins, built in 2015; and ten comfortable, rustic cabins modeled after Navajo hogans. Two learning centers—one a replica of an ancient pithouse, the other a reconstructed pueblo—overlook campus from opposite hillsides.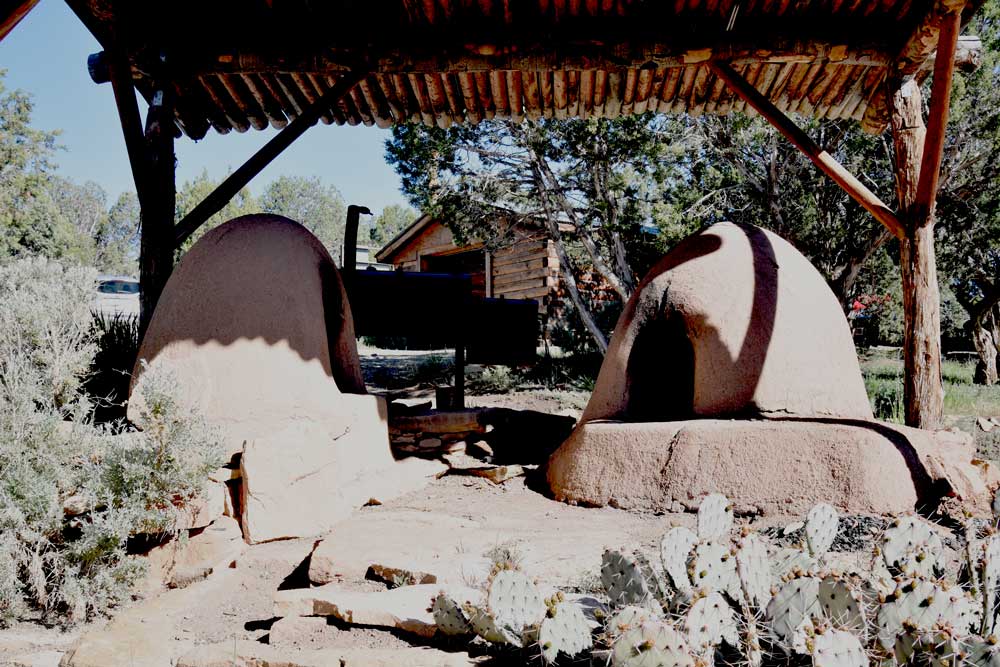 Learning Centers
---
Students "experience" another time and culture in replica Pueblo Indian structures on the Crow Canyon campus.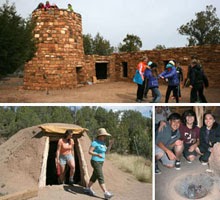 Campus Map & Directions
---
The Crow Canyon Archaeological Center is located on a 170-acre campus about 4 miles northwest of Cortez in southwestern Colorado. Crow Canyon is 15 miles west of the entrance to Mesa Verde National Park and 40 miles northeast of the Four Corners Monument, where the states of Colorado, Utah, Arizona, and New Mexico meet. Views from campus extend from Mesa Verde to Sleeping Ute Mountain to the 13,000-foot peaks of the La Plata Mountains.
Free parking is available in our visitor parking area.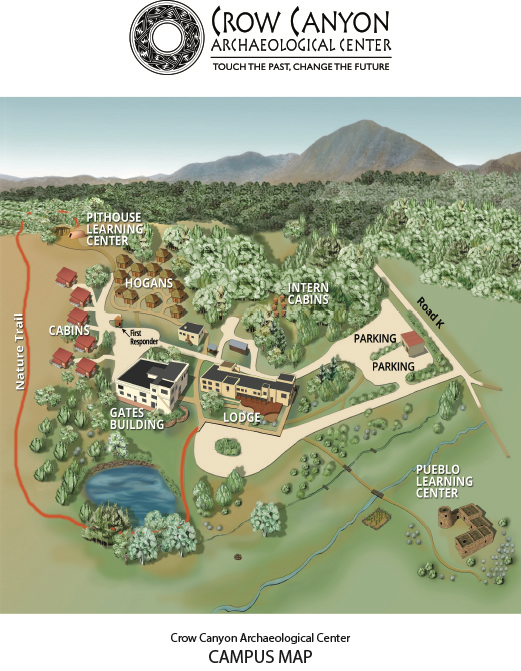 STAY CONNECTED
Our weekly newsletter keeps you up-to-date on our programs, projects & people!