CROW CANYON INTERNSHIPS
---
Crow Canyon offers paid internships to undergraduate and graduate students in archaeology, anthropology, education, and related fields.
2022 Internships
Crow Canyon's research focuses on the Ancestral Pueblo occupation of the Mesa Verde region. In 2017, Crow Canyon launched the Northern Chaco Outliers Project, an investigation of an Ancestral Pueblo village with two Pueblo II period (A.D. 950–1150) great houses.
The Crow Canyon Archaeological Center maintains high standards of research and scholarship. Students and adults participating in the Center's programs are closely supervised by research and education staff members in the field and the lab, ensuring a positive learning experience for them, as well as high-quality research for the profession. In addition, American Indians—many of them descendants of Ancestral Pueblo people—consult on all facets of our research, and colleagues from many other disciplines contribute their expertise to help us achieve our objectives. In such an environment, archaeology interns have the opportunity to gain valuable experience in working with, and learning from, a wide variety of people.
Contact us at programs@crowcanyon.org
Employment: Crow Canyon Archaeological Center is an Equal Employment Opportunity employer. All qualified applicants will receive consideration or employment without regard to race, national origin, gender, age, religion, disability, sexual orientation, veteran status, or marital status.
Application Deadline: February 27, 2022
Archaeology Internships
---
The Archaeology Internships are entry level positions designed to provide valuable on-the-job training and a positive learning experience while working and learning from our research staff in the field and/or lab.
Field Internships
Field internships emphasize survey, excavation, and mapping techniques along with artifact documentation. Teaching archaeological concepts to the public and answering questions by visitors is also an important aspect of the work.
Field Internship Session 1:
May 15–July 22, 2022

Field Internship Session 2:
August 7–October 15, 2022


Laboratory Internships
Laboratory internships emphasize the cataloging and analysis of archaeological collections, particularly pottery and stone artifacts. Interns will also have the option of working on a special project involving analysis and interpretation of artifact collections.
Lab Internship Session 1:
May 15–July 22, 2022
Lab Internship Session 2:
August 7–October 15, 2022
Dendrochronology Internship
---
The Dendrochronology Internship provides valuable on-the-job training related to tree-ring dating techniques, sampling strategies, analytical methodologies, climate change research, and educational outreach.
Dendrochronology Internship:
August 7–October 15, 2022
Zooarchaeology Internship
---
The Zooarchaeology Internship provides valuable training related to faunal analysis, and the zooarchaeology intern will gain skills that aid in their development as archaeologists and paleozoologists.
Zooarchaeology Internship
May 15–July 22, 2022
American Indian Initiatives Internship
---
This internship is designed to support the American Indian Initiatives Department and enhance Crow Canyon's commitment to Native American involvement in archaeology and education, as well as its commitment to Native American communities. Interns are also invited to develop their own projects.
Benefits
Interns are paid $12.56 per hour (five-day week, Monday through Friday).
Lodging is available at no cost.
Meals included when the kitchen open, stipend provided when the kitchen is closed.
A travel allowance (up to $350) is available to help defray travel expenses.
Interns will be eligible for sick pay at 1 hour for every 30 hours worked.
Note: Interns are not eligible for the Crow Canyon benefits package. Also, Crow Canyon does not provide vehicles for personal use.
---
Course Credit
Crow Canyon does not offer course credit for internships, but will gladly certify work/study performed and provide evaluations if students wish to arrange for credit through another institution.
---
Eligibility
You must be able to work in the U.S. and pass a background check. Crow Canyon uses E–Verify to confirm the eligibility of prospective employees to work in the United States.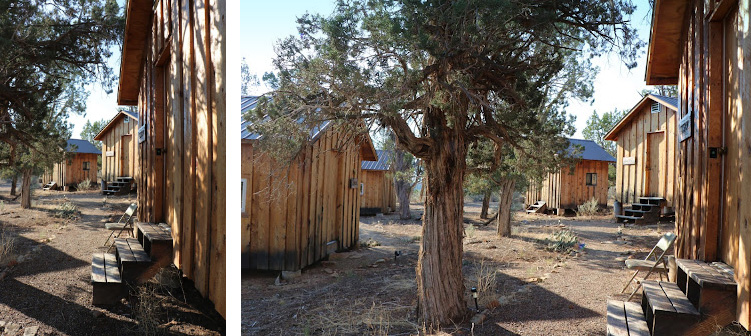 Intern Accommodations
The following on-campus facilities are available to interns at no cost:
Meals provided when kitchen is staffed; stipend provided and cooking facilities available when kitchen is not staffed.
Crow Canyon provides Wi-Fi Internet service in campus buildings
5,000-volume research library and desk space
Access to Crow Canyon's 170-acre campus, which includes a large meadow, pinyon- and juniper-covered hillsides, and short nature trail.