Your Gifts at Work
"We need to experience, we need to understand, we need to reflect and consider, and we need to pass on and perpetuate. Crow Canyon makes these things possible, tangible."
Scott Evans, Idaho State University art professor and Crow Canyon supporter since 1998.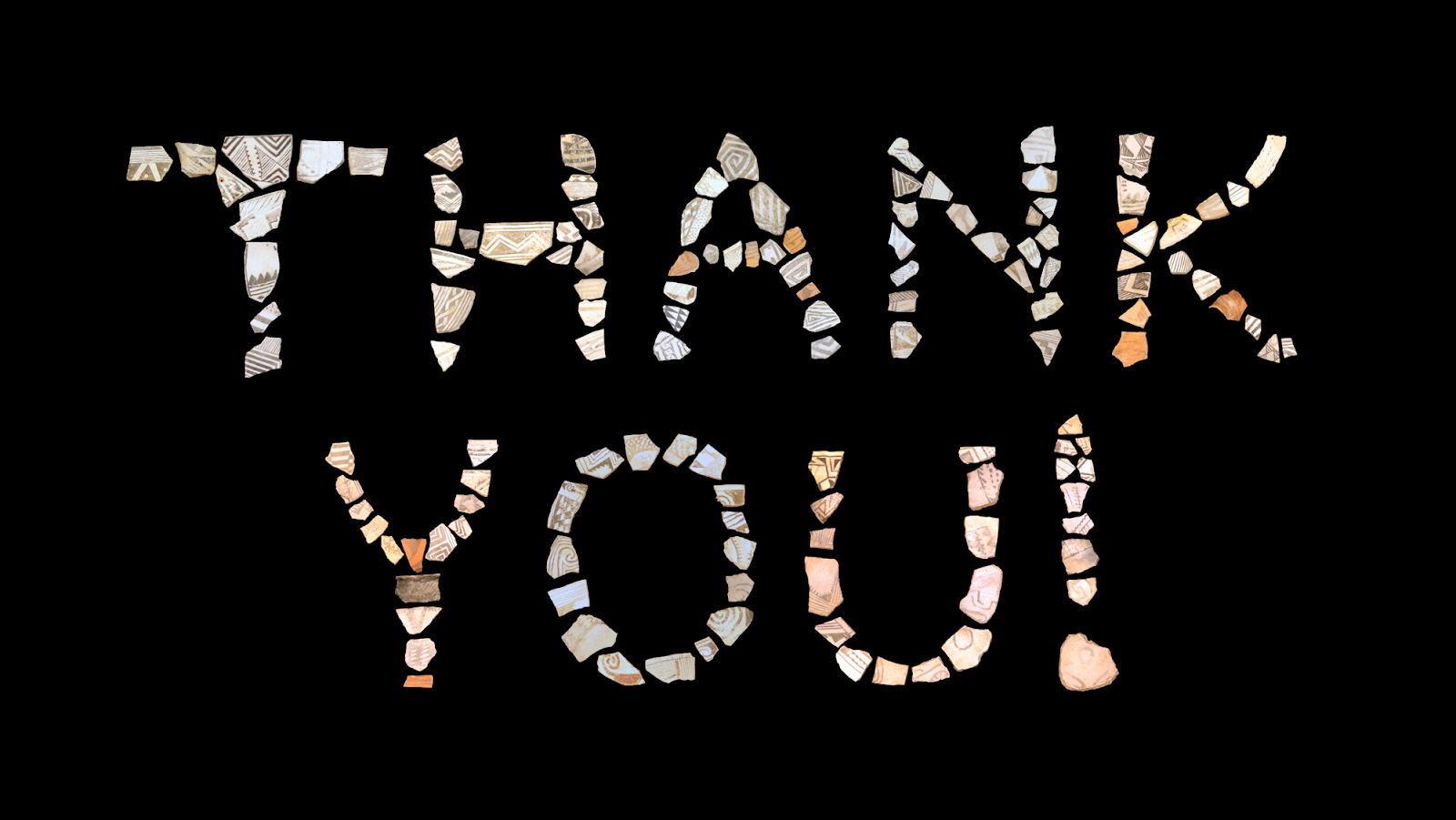 YOU Make The Difference!
Crow Canyon's success is built on relationships. The relationships we build with friends around the world contribute to the advancement of our mission. We are grateful for the honor and privilege of sharing our passion for the human experience with you. The insights we recover from the past are gifts to our future from Indigenous communities, whose long-lived experiences of adaptation to change, underscore the resilience of human ingenuity.
Your support allows us to conduct research, publish reports, curate artifacts, and provide virtual content for a wide community of learners.
Your generosity helps citizen scientists of all ages to explore our shared humanity, and in doing so generate cultural understanding, empathy, and respect for others.
Together, we are in a unique position to contribute value to the world at this moment: a perspective on how science, Indigenous knowledge, and appreciation for other cultures can create solutions in the present and future.
Thank you to our amazing donors!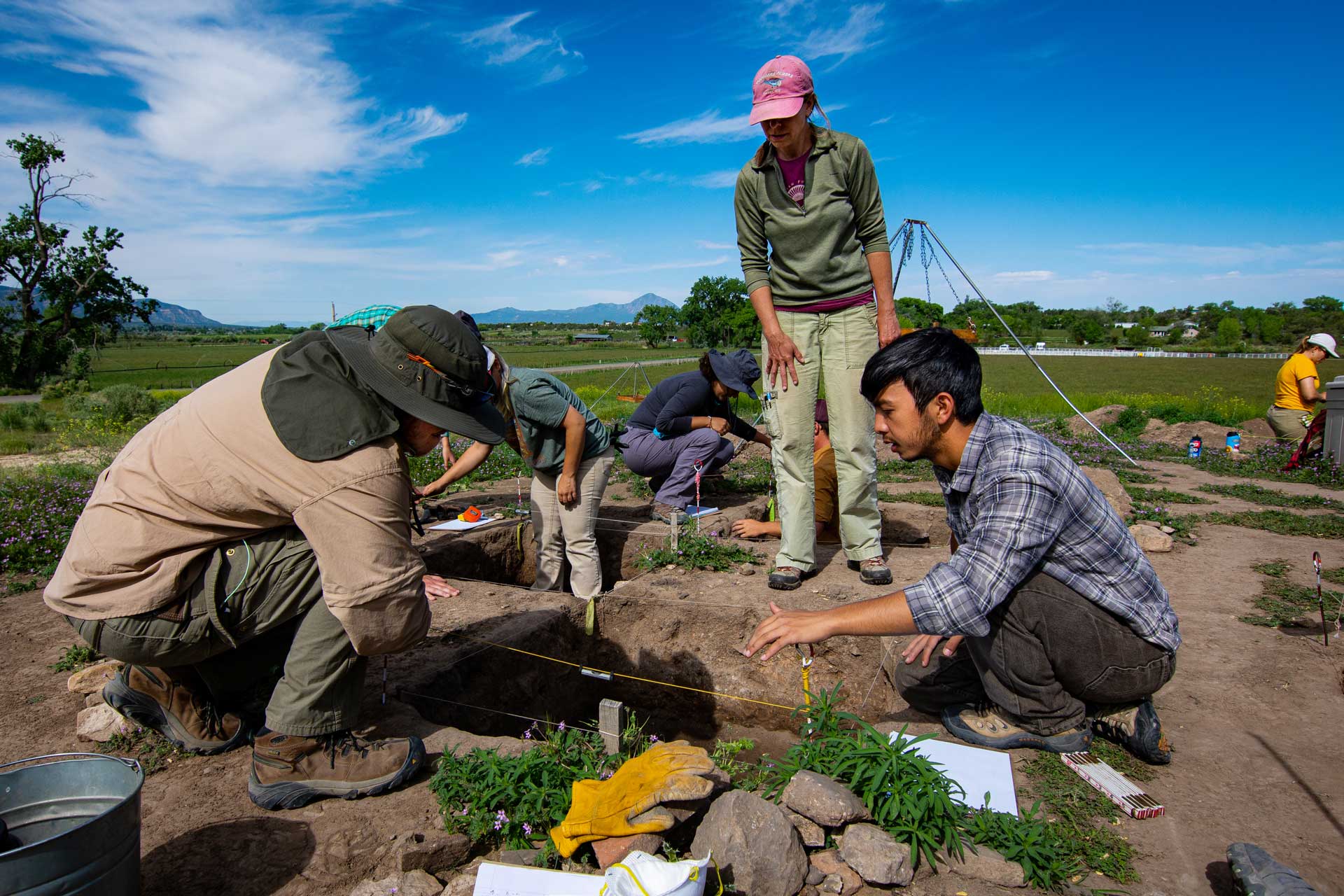 People are drawn to Crow Canyon because we are at the nexus of science, culture, and art. We care about sustainability and the environment. Our mission inspires people to expand their understanding of the complex cultures and histories of the Four Corners region.

Steadfast support through unexpected moments in history strengthens our resiliency and ensures that our research and educational outreach continue. Inspired by the resiliency and ingenuity of our Native partners, our understanding of these unique and diverse cultural and historical life experiences deepen our understanding of the world today and our shared path to the future.
YOUR generous support enables us to deliver on our research and educational mission.
---
YOU make an extraordinary difference. THANK YOU!
---
Interested in reading the latest Annual Report?
Read it here.
---
Working with Native scholars and cultural experts, we significantly expanded the role of Indigenous voices in the delivery of our programs.
Hopi and Acoma scholars helped NEH Summer Institute educators weave first-hand narratives into unique K–12 lesson plans. These lesson plans are posted on the Crow Canyon website for use by teachers worldwide.
NEH Classroom Learning Modules – Crow Canyon Archaeological Center
Native Scholars-in-Residence Program provided valuable Indigenous perspectives for College Field School participants, some of whom will enter the cultural resource management workforce after graduation.
American Indian interns gained fundamental career experience and shared knowledge and life experiences with fellow interns of diverse backgrounds.
Native students and cultural specialists served as scholars in Cultural Explorations travel seminars, expanding their role as cultural advisors and connecting participants with ancestral landscapes and cultural voices.
---
We completed archaeological research with far-reaching impacts for facing the challenges of today.
Postdoctoral scholar Jonathan Dombrosky revealed new findings about ancient fish ecosystems and their relationship to humans and described how this research informs current water management practices, strategies, and policies. This is one of several research projects that provide lessons from the past and guidance for the future.
Crow Canyon scholars and Hopi cultural experts completed the Maize Database Project, a model for Indigenous archaeology. Maize has become the world's single most important crop. Future research using this database and our understanding of Southwest Indigenous maize may help improve the cultivation of maize during climate change.
---
We increased experiential education opportunities with the addition of new learning venues and expanded outreach.
Education staff remodeled a van into a Mobile Learning Lab, which will take our unique hands-on curricula to schools unable to travel to the Crow Canyon campus.
Launched a new outdoor classroom on our campus with the erection of a traditional teepee where Ute history, language and traditions will be taught.
Provided weekly experiences for more than 300 at-risk teens enrolled in a local wilderness therapy program generating an appreciation for past and present cultures and learning how to interact with cultural resources with respect.
Provided training for interpretive park rangers from Mesa Verde National Park, Canyonlands National Park, and Arches National Park.
---
We formed a three-year community partnership with the Cortez Cultural Center which, because of its proximity to Mesa Verde National Park, attracts visitors from around the world.
Citizen scientists working alongside professional archaeologists conducted an archaeological survey at Hawkins Preserve in Cortez. The survey expanded our understanding of occupation in the Preserve, identifying Archaic, Pueblo II-III, historic Ute/Navajo and Euro-American sites.
Archaeologists and interns created culturally accurate digital displays about the deep history of the area.