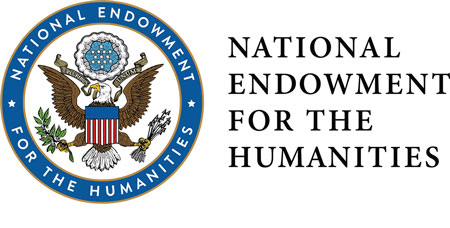 NEH Summer Institute for K-12 Educators
Depending on public health guidelines related to COVID-19, plans for a residential offering are subject to change.

National Endowment for the Humanities Programs For K–12 Teachers
There are currently no NEH program offerings. Please check back for future opportunities. 
---
With support from the National Endowment for the Humanities (NEH), Crow Canyon hosts Seminars and Institutes for Educators. K–12 teachers from across the country have a unique opportunity to learn multicultural perspectives from Indigenous scholars and professional archaeologists, often with the U.S. Southwest as the backdrop for the project. "Offering experiential, place-based, multivocal lessons provide educators with authentic experiences and resources so they are better equipped to teach cultural competency, combat racism, and provide more well-rounded understandings of the past to help problem-solve issues facing societies today." —Dr. Susan Ryan, Chief Mission Officer
Highlights from past NEH programs: 
Investigate human migrations as socially complex processes during the 12th century A.D.

Multivocal, place-based approaches to learning that includes Indigenous traditional and Western scientific knowledges

The development of original lesson plans

that are inclusive, accessible, and equitable to diverse learners

An engaging peer environment to share pedagogy, methods, resources, and relationships that will support professional growth for years to come

Further educate teachers, and subsequently students, on topics relevant to humans across the world in the past, present, and future
Additional information about NEH Summer Institutes and Workshops is available on the NEH website.
NEH Classroom Learning Modules
---
See our collection of classroom modules created by K-12 teachers from across the nation as part of National Endowment for the Humanities Landmarks of American History and Culture Workshops and Institutes for K-12 Educators.
Testimonials
---
"This is not my first NEH and this is definitely the best one I have gone to. This is a special place full of special people. I was impressed over and over again. The important thing is I'm now bursting with information and resources for my students." —Timothy O.
---
"Hearing perspectives from Hopi and Ute representatives, archaeologists, and teachers helps me to better Understand and navigate ethical and social justice issues in my own work and life. Reflecting on the lectures and discussions we had at Crow Canyon make me feel more prepared and confident to use teaching techniques and subject matter that is culturally appropriate, scientifically accurate, up to date, and meets teachers' needs and expectations." —Anna A.
---
"My perspective on the concepts of movement and migration have also shifted. The understanding of large-scale migration as not a positive or negative but a crucial part of a peoples' story and process of becoming what they are today has forced me to reflect on the value judgments I often subconsciously assign to events in the past." —Meera M.
---
"This was a wonderful experience. Beyond all the learning I did, I also left with new materials and lesson plans I will use this year with my students. I also found this to be a healing space after two years of pandemic teaching and all its related tolls. I truly appreciated the inquiry-based approach used by all experts involved in the program." —Nate R.