Cultural Explorations
---
CURRENTLY ON HOLD
IGNITE YOUR CURIOSITY
---
Change the way you see the world. Travel with Crow Canyon's Cultural Explorations team—and discover the global context of human history. 
Every travel seminar is inspired by Crow Canyon's mission-based projects, and hand-crafted to incorporate archaeological research, educational outreach, and American Indian knowledge. Program lengths and destinations vary.
Our travelers believe in Crow Canyon's mission, and participate in programs that deepen their knowledge, understanding, and appreciation for human history and descendant communities.
WHY TRAVEL WITH CROW CANYON?
---
Guided by archaeologists, cultural specialists, tribal members, and other experts
Be part of a lively exchange of ideas
Enjoy limited group sizes and behind-the-scenes tours
Traverse sacred landscapes with privileged access to sites
Visit with respect
Travel with Crow Canyon: Dr. Bill Lipe's Story
Travel with Crow Canyon: Dr. Joseph Suina's Story
Lyle Balenquah, Crow Canyon programs and rock art
Because of the wonderful scholars and other experts who we meet along the way.  And because the trips are so well organized and carefully planned.  If something "happens," the staff will always save the day, and it may turn out to be even better. – 

I'm pleased with every one of the trips I've taken over the 27 years.  Each one has been different in many ways and yet the same in their professionalism and attention to detail. – Pam, 2019

The personal touches added to this trip made it even more special. The knowledge I gained plus the interaction with like-minded participants made the trip a memorable experience. I'm still trying to process it all!

Excellent scholars, small groups, topics other tour companies rarely offer, almost always very congenial and considerate other participants, and well-organized trips which operate smoothly. 

The trips are very well organized, provide a variety of experiences, and provide new knowledge that changes one perspective on the larger world.

You must travel with Crow Canyon just once and once you have, you will know why you want to keep coming back. I know exactly what to expect and it never disappoints! In fact, this trip was over and beyond anything I could have even imagined. 

They are all unique opportunities to visit a place and discover the human history with knowledgeable scholars and fellow travelers who share an interest in learning about the past. 
UPCOMING CULTURAL EXPLORATIONS
Our Research Themes
Our projects address a wide variety of interrelated issues relevant not only to archaeologists but to educators, policy makers, advocacy groups, and Indigenous peoples.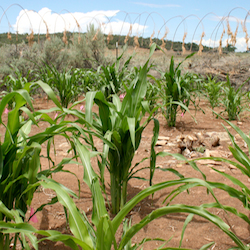 Humans and the Environment
---
We study how humans responded to environmental change in the past and the implications for environmental policy.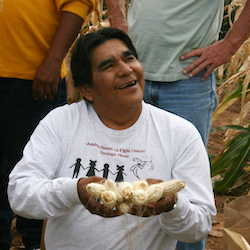 Multivocal Histories
---
We work to promote respect for different cultures and preservation of traditional knowledge, past and present.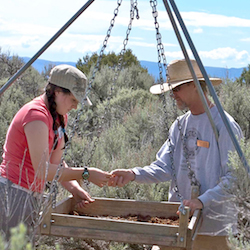 Cultural and Scientific Literacy
---
As a social science with deep roots in STEM, archaeology helps students become critical thinkers and lifelong learners.