Current Priorities
---
Join us in support of our wide community of learners and build capacity for the future.
Invest in Infrastructure
"Every time that I have visited the Crow Canyon Campus, watched a video seminar or participated in any related activity I am always enriched by the experience and amazed by the enthusiasm and knowledge of those that I have met."
— Richard Wilshusen, Fort Collins, CO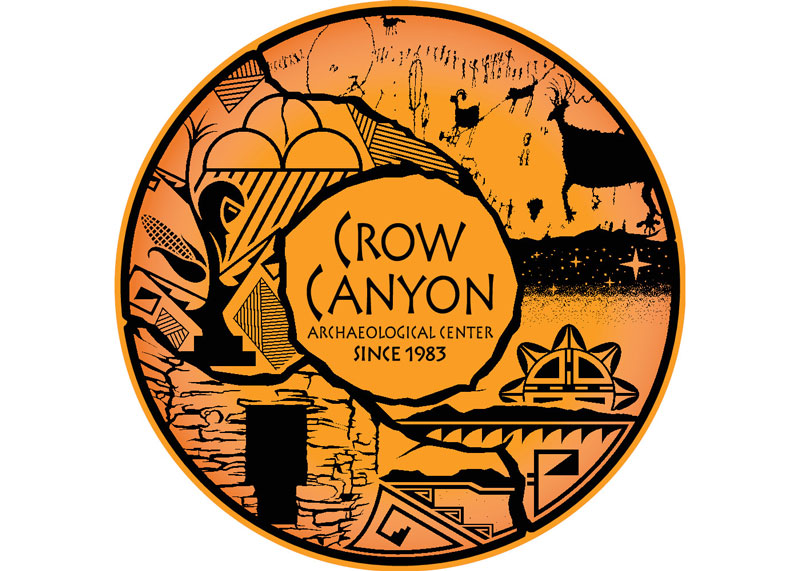 Crow Canyon gratefully invites you to join us in celebrating our 40th anniversary this year. As we look back together, we witness four decades of discovery, partnership, collaboration, and support. On behalf of students, program participants, Native American partners, researchers, and staff – thank you! We also witness four decades of wear and tear on our beautiful campus and the buildings that house our research facilities, lab, administrative offices, dining hall, kitchen, and on-campus housing.
For some, 1983 seems like just yesterday. For others, 1983 was when our parents were graduating from high school! No matter how we look at it, life has changed in the last 40 years. Safety standards have changed, building codes have been upgraded, and precautions that we couldn't conceive of in 1983 (like active shooter drills) have become a part of every child's life. Our facilities staff has worked hard to stay on top of these changes. But there is still much to be done.
As we look forward to the next 40 years, will you please consider a gift toward needed investments in updated infrastructure?
In 2023, our primary focus is on improving campus safety. We are planning to install new cameras that provide expanded coverage around the hogans, cabins, Lodge and Gates Building. New computer software will store video recordings "in the cloud," permitting easy access from afar and rapid communication with first responders. These improvements will help keep our children and adult participants safe.
Water damage from a leaking roof is a chronic problem in the Lodge. Started in 1982 and completed in the spring of 1983, the Lodge is as old as the organization itself. Wind, water, and ice damage are wearing away at the structure of the roof, raising questions about the safety of its occupants. The roof can no longer be effectively repaired. Installation of a new roof is scheduled for this year.
Your gift will help pay for these much-needed improvements. Over the next few years, other improvements are planned that will increase energy efficiency, increase accessibility, and adapt to changes in research technology. Each improvement to our facilities helps ensure the future of Crow Canyon.
Your gift to Crow Canyon, in special recognition of 40 years, will help us make these
and similar improvements to the beautiful campus that we all cherish. Thank you!
Please consider a stretch gift in honor of our 40th, perhaps adding $4 to your monthly gift or an additional $14 or $40 to what you might otherwise give. Thank you for being part of Crow Canyon's future!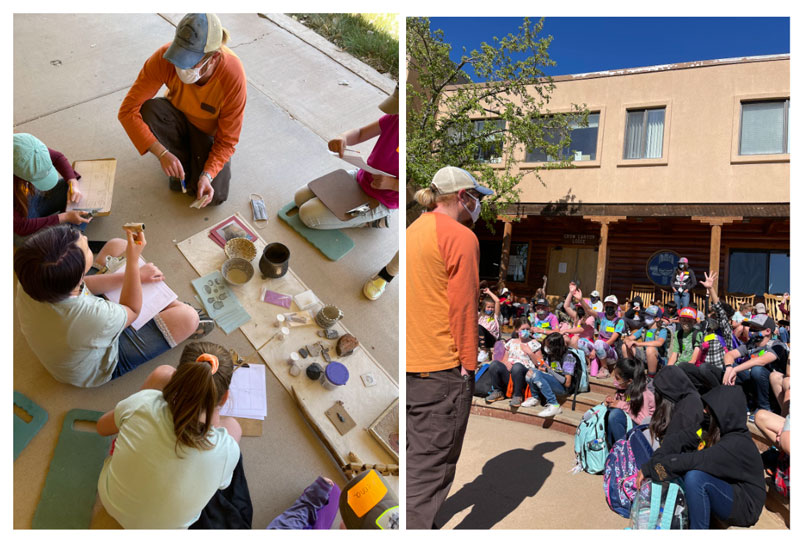 "I started giving monthly during the pandemic to support Crow Canyon during a difficult period. Now I give monthly because it's just so easy. I'm not scrambling at the end of the year to figure out how much I can donate."
— Barbara M., Chicago, Illinois
Your participation and support helps Crow Canyon Archaeological Center become an international leader in archaeological research through its educational outreach and integration of Native American perspectives in all that we do.
Spreading out your donations over twelve months goes a long way in supporting the programs you love, and provides an efficient method for Crow Canyon staff to manage expenses throughout the year and reduce administrative costs. It is an easy, fast, secure, and convenient way to increase your mission impact while being budget-friendly for both you and us.
Your monthly donations will go to work immediately, ensuring that Crow Canyon staff are able to:
Continue to conduct world-class research that benefits present and future generations
Inspire and empower students of all ages to learn, listen, and understand across cultures
Help society meet the challenges of our own time through better understanding of how Ancestral
Pueblo people sustained communities during times of environmental and social change.
Educational resources, classroom learning modules, research publications and databases have all been made possible because of YOUR support. Students of all ages now have access to more accurate and inclusive resources that enhance critical thinking and problem-solving skills. Through the Discover Archaeology Webinar series, people around the globe now have access to engaging and informative presentations reflecting diverse voices that contribute to our understanding of the past, present, and future.
YOUR RECURRING GIFT WILL BE MATCHED
FOR EACH NEW RECURRING GIFT CROW CANYON GETS $50!
A generous Crow Canyon trustee will match each new recurring gift with a $50 donation to Crow Canyon. Don't wait, help us reach our goal of 100 NEW Monthly Partners and set up your recurring gift today! When you become a monthly donor, you partner with Crow Canyon in the ongoing delivery of its important mission throughout the year.
Click the button below to set up a recurring gift online. Enter a monthly amount which is comfortable for you and click on "Monthly" on the Frequency line. You will be asked for your credit card information. It's that simple!
You can easily make changes to or cancel your gift by calling 970-564-4357 or sending an email to support@crowcanyon.org.
Thank you for your generous gifts and support!

"I've chosen to be a sustaining donor to Crow Canyon to express my commitment to the people and work of this extraordinary organization."
— Karin S., Lafayette, CO
Your gift to the Crow Canyon Annual Fund supports groundbreaking archaeological research, transformational education programs, and mutually beneficial partnerships with American Indians.
Find out more! View the video and read about goals and accomplishments in Crow Canyon's most-recent annual report.
STAY CONNECTED
Our weekly newsletter keeps you up-to-date on our programs, projects & people!